Candid Style: An Inside Look at D.C. Fashion
April 1, 2022 @ 9:00am
When people think of D.C. fashion, a business suit naturally comes to mind. The Capitol Hill zeitgeist holds a strong grip on how the District is characterized and portrayed, but venture outside the government buildings' parameters and you will see how locals truly dress. From the trendy streets of Georgetown to the creative and eclectic corridors of Union Market, Washingtonians have a unique take on style that often varies by neighborhood. Peruse these photos of stylish people walking the streets of D.C. who help create the fabric of our city's fashion scene. Photos by Nicole Schaller.
---
KEYA SEABRON
Spotted location
Union Market, outside of Byrdland Records
Describe your style
Eccentric, go-with-the-flow, unique
Fashion inspiration
My mother and grandmother
Favorite item
A good pair of black shoes
---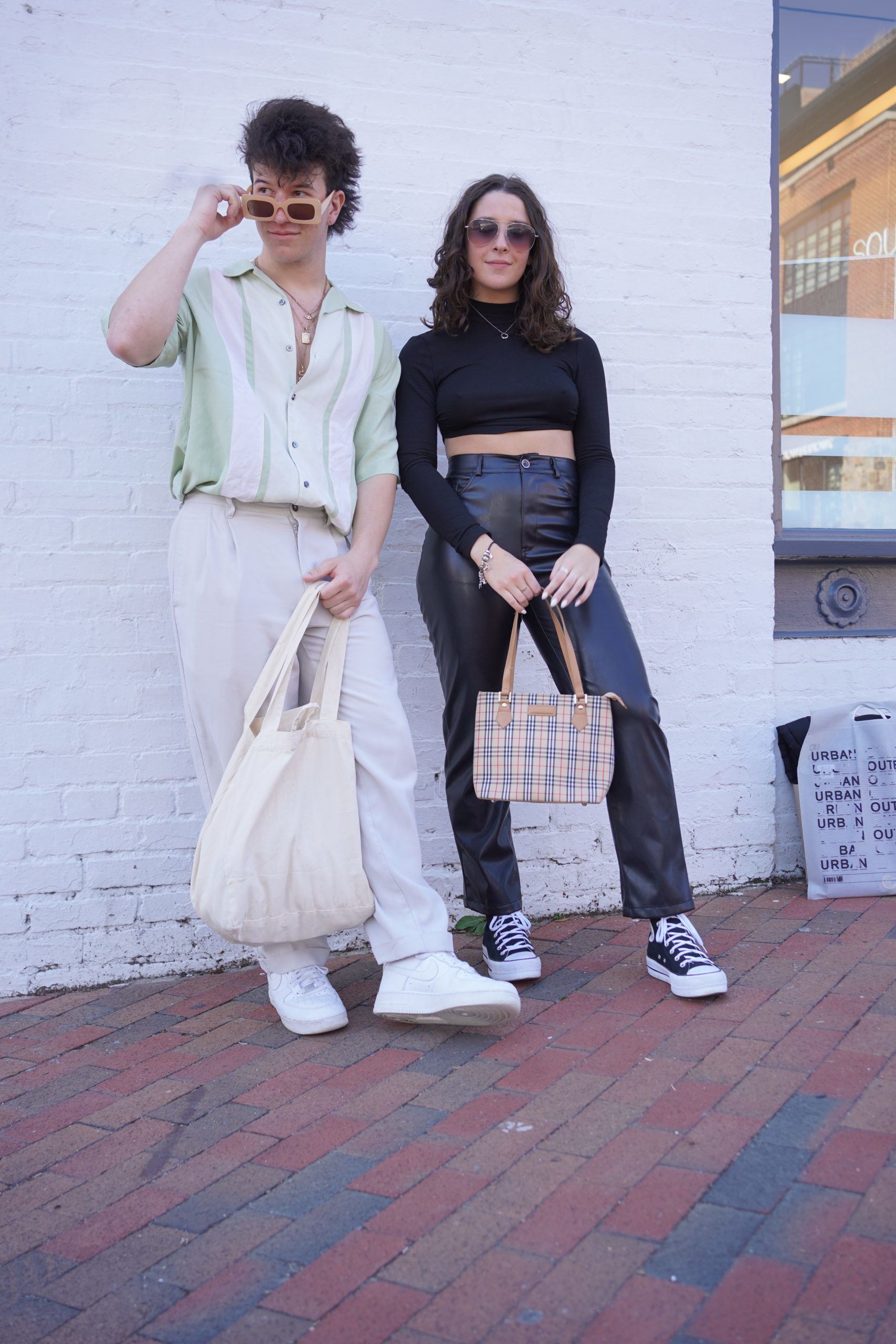 MILES NETO + ANNIE CHAALE
Occupation
Both in advertising 
Spotted location
Georgetown, outside of Sweetgreen
Describe your style
Neto: Vintage, secondhand, camp
Chaale: Black, minimalistic, bold
Fashion inspiration
Neto: '80s
Chaale: Hailey Bieber and TikTok
Favorite item
Neto: I'm a big accessories guy — necklaces and rings in gold or stainless steel. 
Chaale: A nice pair of jeans. A nice quality pair goes a long way.
---
LOREAL HAWK
Occupation
Law student at UDC
Spotted location
On the streets of Union Market
Describe your style
Flowing, colorful and clean
Fashion inspiration
Angela Bassett in the '90s, Naomi Campbell and Christy Turlington
Favorite item
The yellow poncho I am wearing right now 
---
KALEI HAMILTON
Occupation
Student studying social work 
Spotted location
Union Market, sitting working and drinking coffee 
Describe your style
Thrifty, inconsistent, colorful
Fashion inspiration
Emma Chamberlain
Favorite item
Dr. Martens boots I am wearing
---
CHRIS LEWIS
Occupation
Makeup artist
Spotted location
Union Market, outside of St. Anselm
Describe your style
Out-of-the-box, different, versatile
Fashion inspiration
Billy Porter, Lil Nas X, Jeremy Pope
Favorite item
Platform shoes
---
JOSEPH TRULLINGER
Occupation
Philosophy professor at George Washington University
Spotted location
Georgetown, outside of Blue Bottle
Describe your style
Goth peacock
Fashion inspiration
David Bowie and Blixa Bargeld from the German industrial noise band Einstürzende Neubauten
Favorite item
The leather jacket I am wearing. I got it at the beginning of the pandemic.
---
NYY GRIFFIN
Occupation
Barista
Spotted location
Georgetown, outside of Olivia Macaron
Describe your style
Unique, influential, spontaneous
Fashion inspiration
I like a lot of Korean streetwear. K-pop artists, the way they dress when they're not performing, as well as Chris Brown and Rihanna's style.
Favorite item
My pair of joggers, a graphic T-shirt and tennis shoes
---
ASHLEY GUY
Occupation
Gender specialist
Spotted location
Dupont Market near Dupont Circle
Describe your style
Classy but edgy
Fashion inspiration
BTS are style icons
Favorite item
Good handbag or anything with a midriff
---
NICHOLAS JOSEPH MARTINO
Occupation
Chef and owner of ABOVEGROUND
Spotted location
ABOVEGROUND at Union Market
Describe your style
Eclectic (contrary to Coco Chanel's "Take one thing off")
Fashion inspiration
Elton John. He is unapologetically himself and so am I. The queen is an icon. She's a bad bitch. Queen Lizzie has always been fly.  
Favorite item
Always rock a chain 
Enjoy this piece? Consider becoming a member for access to our premium digital content. Support local journalism and start your membership today.