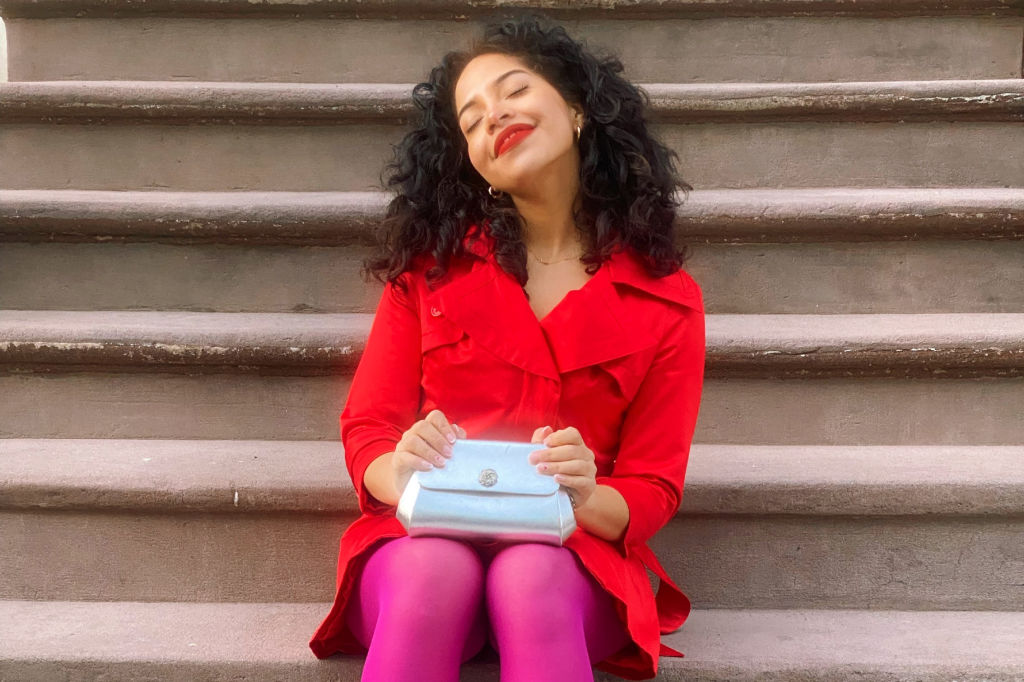 14 Local Vintage Curators with Staggering Style
April 1, 2022 @ 9:00am
From minimalist grunge to contemporary vibes, DMV street style is a mix of patterns and textures representing shifting tastes in individual fashion. Apparel is a pivotal form of expression and local vintage labels offer the opportunity to find unique statement pieces to level up your personal style. District Fray has compiled 14 stylish curators to keep an eye on in D.C.'s emerging fashion space, whether through digital vintage labels, local pop-ups and swap shops, or secondhand education.
---
703 Thrift
703 Thrift's self-proclaimed title "the essential plug" is not a baseless claim. This secondhand fashion label connects fashion lovers with a mix of staple wardrobe fits and striking streetwear grunge. Think jean patches, vintage sports jackets and bold graphic tees. @703thrift
Boundless Vintage
The revival of vintage streetwear is in full storm. Grunge meets pops of color at Boundless Vintage, a secondhand Instagram shop that holds pop-ups throughout the DMV. Think oversized tees, structured trousers and chunky trainers to match. depop.com/boundless_vintage // @boundless_vintage 
Circlevibe DC
Eco-conscious fashion collective Circlevibe DC promotes the evergreen "capsule wardrobe." Through swap shops, the promotion of upcycling resources and online education about the secondhand industry, the collective encourages the curation of staple pieces you can style over and over again.
@circlevibedc 
COTTON & INK 
For those seeking more staple grungy pieces, look no further. The Berliner black leather jackets and minimalist graphic tees of COTTON & INK's spring collection emanate a casual-sleek vibe.
@thriftsto 
Craving Vintage
At the forefront of D.C. vintage, label Craving Vintage is an important ethos that is minimally discussed in vintage circles: size-inclusivity. Craving Vintage incorporates this mindset into their retro curation, positioning color-blocked pieces against summery floral patterns. @craving.vintage 
Forbiiidden Vintage
Catering to vintage lovers who can't get enough of trendy athletic wear, Forbiiidden Vintage has it all. From minimalist Nike sweatshirts to '90s ski-slope energy jackets, the label's curation checks all of the boxes for a stylish yet cozy spring fit. @forbiiidden_vintage 
HappyFlores
Yeleny Rivera-Flores is the curator behind the retro DMV-based apparel label HappyFlores. Much of Yeleny's collection is defined by warm colors and contrasting textures that create a contemporary '70s vibe. @happyflores.shop + @yelenyrflores
Libby Living Colorfully
All around digital creative Libby Rasmussen is the face behind Libby Living Colorfully. Libby's brand approach to creative direction is to surround yourself with color. Her Etsy shop is a haven of reflective disco balls and bright homewear. Additionally, maximalist color blocking and pattern-on-pattern fits on Libby's Instagram are the ultimate inspiration coming into spring. pico.link/libbyrasmussen //
@libbylivingcolorfully 
Los Gitanos Vintage 
Elegance and movement emanate from the spring collection of Los Gitanos. This D.C.-based Instagram and Etsy store mixes textures and patterns to achieve a luxe, contemporary classic look. Pops of color add a statement to your consignment collection. etsy.com/shop/losgitanosvintage // @losgitanosvintage
Rewind Consign 
Shopping vintage isn't just for clothes. D.C.'s Rewind Consign specializes in all things accessories, from secondhand purses to shoes to jewelry. Stylist Danielle Sellers, the curator behind Rewind Consign, layers maximalist pieces against chunky modern accessories to achieve a trendy look made of secondhand items. @rewindconsign
Saimar Shop
Sustainably keep up with fashion trends with the suave pieces of the DMV's Saimar Shop. Structured corsets, statement trousers and sheer lace button-ups offer a mere glimpse into the modern luxe world of Saimar. saimar.shop // @saimar.shop
Some Wear To Go Vod
Lavodrick Wallace is the curator behind Some Wear To Go Vod, a Virginia-based secondhand streetwear brand that specializes in grungy mask pieces. Intermixing colorful graphics imprinted onto structured jackets and tees is at the center of Vod's brand. @vintage_vod 
Segunda Vida
Secondhand grunge shirts and neutral tones are the ultimate combination for street-wear nostalgia. NoVa's Segunda Vida specializes in denim, revived tees and athletic-style jackets that breed an alternative, laid-back aesthetic. @segunda.va
Tribute Collective
This sustainable fashion collective is one of the prominent forces of eco-conscious fashion in the District. In addition to swap shops, Tribute organizes sustainability education initiatives including conversations about the fast fashion industry and how residents living in the D.C. metro area can similarly become part of the secondhand consumption movement. sellit.bio/thisistribute // @thisistribute
View this post on Instagram
Enjoy this piece? Consider becoming a member for access to our premium digital content. Support local journalism and start your membership today.