#FrayLife Neighborhood Guide: AdMo
April 17, 2018 @ 2:44pm
Ask a Washingtonian about Adams Morgan, aka AdMo, and they can wax poetic about the bars, pizza, and the late night revelry to be had on 18th Street. Yes, that's definitely part of the identity of the neighborhood, but that's not ALL it is. We want to prove it to you, so we put together this neighborhood guide to show you a little more about the history, culture and hidden gems of Adams Morgan.
LOCATION
AdMo is a little off the beaten path (or WMATA path, as it were) tucked into Northwest D.C., nestled in between Dupont and Mount Pleasant. Columbia Road and 18th Street NW are the two main drags of the neighborhood, both well served by buses. The neighborhood borders are roughly Connecticut Avenue and Florida Avenue to the south, Rock Creek to the west, Harvard Street and Mount Pleasant to the North and 16th Street to the east.
HISTORY
If you spend any time in Adams Morgan (during daylight hours), you might notice that Adams Morgan boasts tons of diversity. Since its inception in the 1950's, Adams Morgan has been a place that fosters social justice, progressive values and political activism.
Carved from four pre-existing neighborhoods, Adams Morgan was founded in the wake of the Supreme Court decision to integrate D.C. schools (Bolling v. Sharpe, y'all) and named for the two formerly segregated elementary schools that served the area, John Quincy Adams Elementary and Thomas P. Morgan Elementary.
Inclusivity is a hallmark of the neighborhood with its deep roots in the Latino community and home to a diverse immigrant community. Today, we see evidence of that from Mama Ayesha's Middle Eastern fare, to Julia's Empanadas flagship shop, to Ababa's Ethiopian Restaurant and so much more in between.
THINGS TO DO
Take down a full Jumbo Slice after a night out. Cliches are cliches for a reason. Grab your slice and let the selfie-ing begin.
Get your arts on. AdMo is home to a booming live music, arts and theater scene.
Jam out to some of D.C.'s best Blues while enjoying soul food that's kept people happy for 20 plus years at Madam's Organ.
ARTS
AdMo is home to some of the best live music venues in the city. Blues, jazz and bluegrass are staples at Madams Organ, the cheekily named bar and music venue and a local landmark in its own right. Columbia Station is a jazz bar down the street that has live jazz six nights a week. Bossa Bistro has an eclectic lineup featuring world music and drop in salsa lessons. DC Arts Center is a funky art gallery with a well loved black box theater in the back where you can catch some of the best improv in the city.  
#FrayLife Tip:

Want the scoop on D.C.'s improv scene?

Yes, and…you can click here

.
How about you pop into the Potter's House for an author event, thoughtful conversation on the intersection of race and art, or find your zen in a Mindful Meditation Class? Songbyrd is a funky basement venue with all kinds of up and coming artists (Tank and the Bangas, anyone?) and a record store and bar upstairs.  
EAT/DRINK
Coffee / Breakfast
Philz Coffee is the happiest way to start your day. The team behind the bar is knowledgeable, thoughtful, and are always there with a helpful recommendation. Also, the pastries are ah-mazing.
#FrayLife Tip: Be on the lookout for Philz special blend for a unique flavor experience each month.
The Diner is known for their breakfast burritos and boozy milkshakes. Warning: this may change the way you do brunch from now on. Rise Bakery is for those three friends who think they are gluten-free, and for the one friend who actually is.
#FrayLife Tip:

Perry's does a Sunday Drag Brunch that is a blast. Bring your singles (bills AND friends) and your appetites because this buffet comes with plenty of sashay.
Lunch & Dinner
Head to Federalist Pig for the Ron Swanson in your life; it's home to some of the best barbecue in the city. Mintwood Place is high end enough to take your mom, but still definitely has a cheeseburger on the menu. Delicious food and a cozy ambiance, five outta five stars.
Roofers Union is a 3-story American joint run by former Top Chef contestant and D.C. local, Marjorie Meek-Bradley. Dinner is amazing, but the brunch and the rooftop patio are can't miss.
#FrayLife Tip: Sharing is caring at Roofers Union, especially when it comes to adult punches. Grab 2-6 of your closest friends and take down one of the signature cocktails.
El Tamarindo is a neighborhood gem. It's not as fancy as some of the dining experiences in D.C., but the food is great, margaritas are perfection and the dining room is so welcoming you might actually think you are part of the El Tamarindo family. #PupusasforAll!
Bars / Drinks
Let's be honest, this  is what you came for, right?  The options abound, but here is the #FrayLife  highlight reel.
At the time this was written, there were 2687 bottles of whiskey on the wall at Jack Rose. There are probably even more by now. This is a very adult place to get a drink and work on your best Ron Swanson/James Bond/Don Draper impression. Duplex Diner has great food, yes, but this bar is consistently a great time. Good people, drinks that keep you coming back, and amazing music to act as the playlist for your next night out.
Madam's Organ. Okay, so we already talked about Madam's Organ, but for good reason. The live music is just the first floor, but if you can make your way upstairs for a DJ, karaoke, or an outdoor patio. Any mood you are in, you can find a part of Madam's Organ that matches it.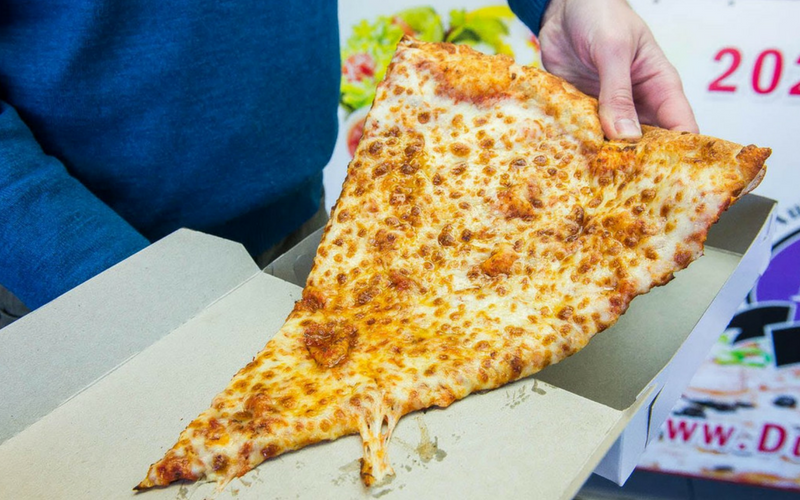 We mentioned it in the Can't Miss Things to Do, so you know we couldn't talk about AdMo bars and not talk about late night pizza!  Now, there are plenty of late night snack options in AdMo, but Duccini's is far and away our favorite jumbo slice on the block. The crew that works there is terrific and the pizza is amazing every time, even when you regret accidentally eating an entire jumbo slice solo.
After all of that, you gotta come hang out in D.C.'s funkiest hamlet. Play tennis at Marie Reed, smoke hookah literally anywhere, rent a room at Muzette for a karaoke party, or be predictable and avail yourself of any of the roof top bars that appeal to you. AdMo is a dope community, come be a part of it!
Did your go-to spot in AdMo make the list? Do you agree that Duccini's is the king of the jumbo slice? Next time you're out in Adams Morgan at your favorite spot, don't forget to tag us on social using #FrayLife for a chance to be featured on our feed.
Enjoy this piece? Consider becoming a member for access to our premium digital content and to get a monthly print edition delivered to your door. Support local journalism and 
start your membership today
.